We Accept...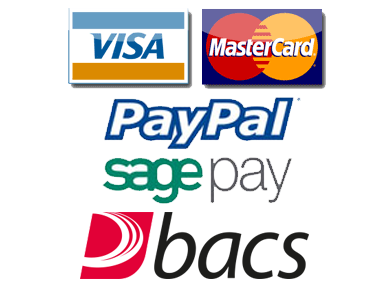 Catering Equipment Spares
ABC Direct supply replacement catering & refrigeration spare parts to:
All retail outlets
Canteens
Catering outlets
Councils
Hospitals
Hotels
Pub companies
Pub landlords
Restaurants
Service Engineers
Schools
Call our sales or catering spare parts department on 01254 888108 or pop in to our showroom in Blackburn Lancashire.

We are aware of how difficult it can be for customers to purchase commercial catering spares and refrigeration parts , either direct from the manufacturers themselves or from service companies.

Many manufacturing catering spares and refrigeration spares are relatively easy to install and there is little need to call out an engineer to fit a door hinge or a door gasket. However you should always seek a qualified tradesman, with regards to the installation of any electrical and gas related components.

We supply spares and parts for glass washers, bottle coolers spares, ice maker parts, catering spares, refrigeration controllers and spares the following manufacturers:
AHT Cooling, Accutemp, ACIS, Adler, Advance, AEG, AHT Refrigeration, Aiwa, Akura, Alco, Alfa, Alliance Laundry System, Allstate, Alpeninox, Alto-Shaam, Altosham, Amana, Amazon, Ambach, Amco, American Delphim, American Dish Service, American Dryers, American Metalware,
American Permanent Ware, Americana, AMF, Anchor Sandwich Sealers, Andrews Water, Boilers, Anetsm, Angelo Po, Animo, Antalya, APR, Aqua Vac, Aqua-Flo, ARA, Arcaboa, Archway, Ardco, Arimex, Aristarco, Ariston, Arneg, Arrow Hart, Arsa, Artica, Asco, Asko, Asland, Aspel Toasters, Astoria, Ata glass washer spares, Atal, Atlanta, Atlantic, Atlas Metal, ATM Machinery,
Aurora, Auto Fry, Autobar, Autofry, Autonumis fridge spares, Avamore, Avant, Avery Berkel, Azko,
Bakbar, Bakers Aid, Bakers Pride, Bally, Barbeque King, Barline, Barmaid, Barmaster, Barnes and Jones, Baron, Barr, Bartisan, Bartlett , Baso, Bastian Blessing, Bauknecht, Baxter, BBQ King,
Beaufort, Beckett, Belling, Belshaw, Benbo, Benedict Jager, Berkel, Berto's , Beverage Air, Bevles, Bezzera, Bigatti, Bio Mincer, Bio Steel, Biro, Biscay, BKI, Black Teknigas, Blakeslee,
Blanco, Blickman, Blizzard Brook, Blodgett, Bloomfield, Blue Seal, Bobrick, Bolero, Bonamat, Bonnet, Boston, Bottene, Bradshaw, Brakeline glasswasher spares, Brasilia, Braun, Bravilor, Bravilor Bonamat, Brema, Brewmatic, Brita, British Laundry Machinery Co, Broaster, Broco, Brother, Brother Microwaves, BTU, Bubang Rice Cookers, Buffalo, Bunn-O-Matic, Burco, Burco Boilers, Bus Boy, Butcher Boy, Caddy Corp, Calomax, Cambro, Candy, Cannon, Caradon Mira, Caravell, Caravell Refrigeration, Caravelle, Carimali, Carpigiani, Carter Hoffman, Casta, Cater Spares, Catering Equipment, Catering Parts, Catering Spares, Catering Suppiles, Caterlux, CE Ranges, Cecilware, CEG, CGL Supergrill, Champion Industries, Champion Machinery, Charvet, Chef King, Chef Quip, Chefair, Chefchoice, Chicago Faucet, Chromalox, Cidelcem, Cimbali, Cimsa, Cinders BBQ, Cissell, Class Master, ClassEq, Classic, Classic, Cleanaglass, Clenaware Systems, Cleveland, Colbert, Cold Zone, Coldlite, Colged, Collectramatic, Colpak, Comenda, Comenda, Comercia, Comersa, Compact, Comstock Castle, Cona, Conamatic, Conbraco, Connecta, Connolly, Conti, Convotherm, Cool Curtain, Cooper Instruments, Copeland, Cornelius, Corsair, Cosmetal, Cosmocold, Costan, Cougar, Counterline, Coven, Crane, Crathco, Creda, Crimsco, Criocabin, Crompton, Crown, Crown-X, Crypto, Crypto Peerless, Crystal Tips, CTX, Cuisina, Cuno, Cuppone, Curtron, Cutler Industries, Cygnet,
Daewoo, Dahlen, Danfoss Compressors, Dart, Dawson, Dawson, DCS, Dean, Delfield, De'Longhi, Delta, Dent, Derby, Derby Refrigeration, Derek Wright, Despatch, Dexion, Diepat, DIHR, Dimplex, Domino, Dormont Hoses, Draper, Dualit, Duke, Duracraft, Dutchess, Dwyer,
Dynamic, Dynamic Blenders, Dyson, E & R Moffat, Eagle, Eaton, Ebac Ltd, Ecoline, Edlund
EGO, Ego Controls, Egro, Elcold, Electra, Electrobar, Electrolux, Electroway, Elektra, Elettrobar, Elframo, Elite, Eliwell, Elliott-Williams, Elmwood, Elstar, Elviomex, EmberGlo, EME, Enodis, Epco, Espresso Coffee, Esquire, Essex Stemco, Esta, Euras, Eurfrigo, Eurochef, Eurofours Ovens, Eurogell, Eurogrill, Eurotech, Euroven, Everpure Filters, Excel, Excel Dryers, Excel Slicers, Expobar, Expressomat, Exquisit, Faby, FAC, Fagor, Fagor, Falcon, Fama, Farberware FAST , Fastron, FED, Ferguson, Fermod, Fetco, FIA, Fields & Pimblett, Fisher Manufacturing
Foemm, Fogel, Foinox, Follett, Food Warming Equipment, Foster, Fosters, Framec, Franke Franklin Chef, Franklin Products, Fri Fri, Frialator, Fri-Fri, Frigidaire, Friginox, Frigoglass , Frigorex, Frilixa, Frima, Friulinox, Fruil Co, Frymaster, Frysaver, Futurmat, Gaggia, Gaggia Spagna, Gainsborough, Galam, Gamko, Garbin Ovens, Garland, Gasco, GAYC, Gemini, Gems
General Electric, General Slicing, Gico, Gierre, Giga, Giorik, Gironde , Glassmaster, Glastender
Glem Gas, Glen Electric, Glenco, Globe, Goblin, Gold Medal, Goldmark, Goldstar, Gram, Grey-Lab, Grimac, Grind Master, Grizzly, Groen, Grundig, Grundy, Halcyon, Halcyonics, Hamilton Beach, Harford, Harper Wyman, Hatch, Hayes, Hemerson, Henny Penny,Herrick, Hilta, Hitachi
Hobart , Hollymatic, Holman, Hoonved, Horquip, Hoshizaki, Howard, Hussman Food Service,
Hydor, Iarp, Iberna, Icematic, Ice-O-Matic, Icetronic, ICTC, Ignis , Illinois Range, ILSA, IMC, IME
Imperial, Incold, Infrigo, Initial, Inomak, Insectocutor, Insect-o-cutor, Instanta, Instanta Boilers
Intermetro, Ipso, Irinox, Iseco ISLA, ITAL, Italcrem, ITT, Jackson, Jamison Door, Jarrow, Jetspray
Jetwave, Johnson Controls, Jordon, Juno, Jura, Keating, Kelvin, Kelvinator, Kenco, Kenwood
Kew, Kilmore, King Edward, King Edward Potato Ovens, King Refrigerator, Kitchen Aid, Kitchenaid, KitchenAid , Knight, Kold Draft, Kolpack, Koolpax, Krefft, Kromo, Krupps Kupperbusch, La Cimbali, La Pavoni, La San Marco, La Spaziale, Laco, LAE Controllers, Lainox
Lamber, Lanelec, Lang, Lec, Lee Mark Metal, Leer, Legend, Legion, Leibherr, Leisure, Le-Jo
Leventi, Levin, Lincat, Lincoln , Litton, Loadstar, Lockwood, Lotus, Low Temp Industries, Lowe
LTH Refrigeration, Lucks, Lucky Stop, Luke, Luxia, Mach, Macro, Maestrowave, Mafirol, Magikitch'n, Magimix, Magister, Magrini, Maidaid, Maidaid Halcyon, Mairali, Majestic Range
Manitowoc, Marco, Mareno, Market Forge, Marshall Air, Marzocco, Masso, Master Air , Master Disposers, Master Jet, Master Masterchef , Master Wash, Masterfrost, Masterjet, Masterline, Mastermatic, Masterwash, Matsui, Mawi , Maxitrol, Maytag, MBM, McCall, McDonnel, Mealstream, Medalie, Meiko, Melitta, Mellerware, Menumaster, Mercatus, Merco, Merco Savory
Mermaid, Merry Chef, Merrychef, Metal Masters, Metal Washm, Metcalfe, Metos , Middleby Marshall, Mies, Mile High, Misa, Misakit, MKN, Moccomat, Modular, Moffat, Monarch, Mondial Elite, Montague, Montague Grizzly, Moorwood Vulcan, Moretti-Forni, MPS, Multivac, Musso Naiko, National Controls, National Hardware, Nelsa Ltd, Nelson, Nemco, Newscan Dishwash
Newscan Ovens, Nilco, Noaw, Norcool, Norlake, Norpe Refrigertion Spares, NTF, Nuovo Simonelli, Nu-Vu, OEM, Olil, Olis, Oliver Toms Cookers, Omegam, Omniwash, Osborne Refrigerators, Oscartielle, P & L Systems, Pakmaster, Palatine, Panamatic, Panasonic, Paragon, Parker, Parry, Pasquini, Pavaillor, Peerless Stove, Perlick, Pestakill, Pestwest, Philco, Phillips, Pitco, Pitman, Polar, Polaris, Polin, Porkka, Portland, Porto, Poynton Refrigeration, Primus, Prince Castle, Prisma Profinox, Project, Project Distribution, Promek, Proton Glasswasher spares, Puffer Hubbard,Pulsar, Qualheim, Quasar Quattro, Quest Refrigeration, Raer, Rancilio, Ranco, Ranco-Delux, Randell, Rangemaster, Rational, Redco, Redring, Reece, Remcor, Reneka, Rentokil, Revola, Reynolds, Rhodes,Rica Robbins & Meyer, Robertshaw, Robot Coupe, Rollagrill, Roller Grill, Rondo, Rosinox, Ross Temp Rostisol, Rotary Iron, Rotowash, Roundup Toaster, Rowe, Rowlett, Rowlett Rutland, Russell Rutland, Sadia, Sadia, Sam4s, Sammic, Samsung, Sani-Serv, Sanomat, Santos, Sanyo, Savory, Savoy, Scandia, Scanfrost, Schaefer, Schmidt, Scotsman ice spares, Seal, Seal Packaging, Searle, Seco Engineering, Seco Products, Seeberg, Servequip, ServEquip, Service Ideas, Servolift, Set-n-Serv, Sharp, Shelley, Sherwood, Sika, Silanos, Silea, Silesia, Silex, Silverking, Silverwing, Simag, Sincold, Sissons, Sitco, Smeg, Snappy Sealers, Solar, Solectra, Somerset, Southbend, Spare Parts, Spares, Speed Queen, Spray Master, Staff, Staffco, Stanard-Keil, Stangard, Star, Star Hot Dog Machines, Star Ice Machines, Star Manufacturing, Star Metal, Staycold, Steel, Stellex, Sterling, Stero, Storer Refrigeration, Stott Benham, Stott Benham Europa, Stott Benham Strathavon, Stotts, Stotts of Oldham Strahman, Stoves, Stratford, Stressa, Stuart Turner, Style Café, Sunkist, Sunvic, Super Chef, Supreme Boilers, Swan, Swan Boliers, T G Express Microwaves, Taylor Fans, Taylor Freezers, Taylor Themometer, TEC, Tecfrigo, Tefcold, Teikos, Tekno,TI Rangemaster, Toastmaster catering spares, Toastwell, Tom Chandley, Tomlinson Torino, Toshiba, Traycon, Triumph, True Refrigeration, Tudor Bake Potato Ovens, Turbo-Vac, Ugolini, Unimac, Unox, Utility, Vaccuum Can, Vaccuum Filter, Valentine, Varimixer, Vestfrost, Victor, Victory, Visacrem, Viscount, Vitamix, Vollrath, VTX, Vulcan, Vulcan Hart, W A Brown,
Waring, Warner Howard, Warrick , Wash Tec, Washrite, Washtec, Washtech, Waste King,
Wastemaid, Wastematic, Watts , Weald Refrigeration, Wega, Whirl-a-Waste, Whirlpool,
White Knight, Wilder, Williams, Williams Refrigeration, Winston, Winterhalter, Wolf,
Wood Stone, World Dryer, WSM Ltd, Wyott, Xpel Air, Xpress, Yeoma, Zanotti, Zanussi,
Zumex and many more.
Click here to buy catering spares online.