We Accept...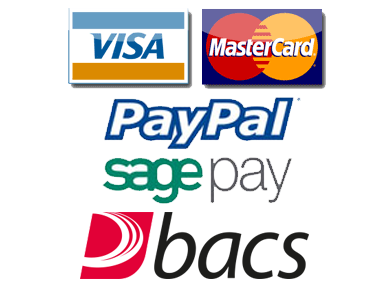 Bar Supplies and Sundries
At ABC direct we supply a great range of innovative bar products and type of bar accessory to theme bars, pubs, clubs, restaurants and the leisure industry. We also have pub paraphernalia, pub products, bar gadgets, bar gizmos, party supplies and drinking gadgets - for gifts and parties at home. Take a look at our infamous Yard of Ale. Can you drink like a fish try fish bowls, test tube shooters, shotz injectors and loads more pub paraphernalia!
For great gift ideas we have everything from the simplest corkscrew and bottle openers through to stylish professional blenders, juicers and bar accessories that make every bar complete. For pub or home parties, we supply bar glasses, cocktail glasses, wine glasses, spirit glasses, shot glasses and disposable glasses.
Our cocktail equipment range has everything you need to make, shake, serve and garnish your cocktails including: ice crushers, bartenders sets, starter kits, measures, dispensers, cocktail books, cocktail umbrellas, cocktail shakers, beer and spirit glasses, stirrers, bar signs, glass storage, disposable glassware, optics and brackets, bar aides, matting, wine racks, wine glass racks, condiment dispensers, glass racks, ice crushers, wine rack, cocktail mixes, strainers, glass scrubbers, glass lipstick remover, quash, bar blenders, juicers, glass washers, ice buckets, pourers, rotary stands, spirit measures, home bar sets, optics, measure optics, bar tools, hip flasks, freezable cooler sleeves, wall bars, wine stoppers, stainless steel wine buckets, champagne stoppers, champagne buckets, champagne bucket stands, glass fresh mats, coasters, wine coolers, wine measures, dispensers, spirit measures, neon optics, clear optics, bottle brackets, bar optics, cocktail equipment, books, survival guides, cocktail recipes, drinking games, insulated flasks, thermos flasks, vacuum flasks, tea dispensers, beverage dispensers, coffee machines, espresso machines, coffee pots, coffee decanter, cleaning products, hand dryer, face dryer, ice buckets, free flow pourers, tongs, bar spoons, bottle opener and catcher, jumbo straws, cocktail stirrers, toothpick dispensers, straw dispensers, speed rails, pitchers, aluminum scoops, bar liners, bar blenders, speed rails, spirit dispensers, free flow pourers, bar bottle brackets, stainless steel ice buckets, glass carriers, wine racks and of course bar gadgets and novelty gifts for the home, and much more.
Just add your favorite drink and sit back and enjoy!!!
Click here to buy bar supplies online.