We Accept...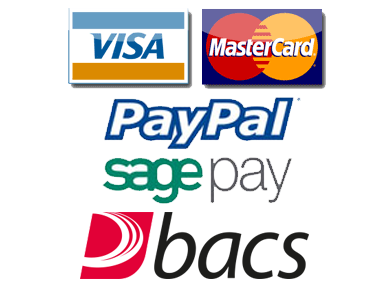 Signs and Displays
ABC Direct offer a large selection of Signs & Displays to suit all needs, including Blackboards & Stencils, Catering Health & safety Signs, Fire Safety Signs, First Aid Signs, Hazard Warning Signs, Public Information signs and LED Signs.
Our current range includes Bar Signs, Door Hanging Signs, Door Signs, Weights & Measures Signs, Car Park Signs, Stainless Steel Signs, No Entry Signs, No Smoking Signs, Catering & Health and Safety Signs, Catering Starter Sign Packs, Food Storage Signs, Hygiene and General Kitchen Safety Signs, COSHH Regulations, Food Act Guidelines, Food Preparation Area Signs, Food Storage Notices, Guidance Posters, Safe Manual Handling, First Aid, Fire Safety, Food Preparation & Hygiene Signs, Machine Safety Notices, Public Warning Signs, Fire Exit Signs, Fire Point & Alarm Signs, Fire Safety Notices, First Aid Box Signs, Hazard Warning Signs, Danger Signs, Caution Signs, Blackboards, Hanging Boards, Pavement Boards, Stencil Markers, Table signs, Table boards, Wallboards, Colour Coded Chopping Board Signs, LED Signs, LED Animated Signs, Open Signs, LED Bar Sign, LED Restaurant & Bar Sign, LED Cheques Cashed Sign, LED Internet Sign, LED Restaurant Sign, LED Pizza Sign, LED Pizza Curries Kebabs Sign, LED Fish & Chips Sign, LED Nails & Beauty Sign, LED Tan Studio Sign, LED Barber Shop Sign, LED Hair Design Sign, LED Café Sign, LED Pharmacy Sign, LED Keys Cut Sign, LED Pizza Burgers Kebabs Sign, LED Ice Cream Sign, and Much More.
ABC direct can supply a wide range of tableware to the catering industry, from theme bars, pubs, clubs and restaurants to hotel dining rooms, we supply all the tableware essentials for your catering and dining needs. Whether you want simple elegance, rustic charm or fine dining, whatever your taste, here you'll find a range of tabletop, buffet, kitchen and food service essentials and tableware to suit every bar, pub, restaurant or hotel dining room.
Our current range includes table coverings from americo, hollowick candle lamps, Condiments, crockery, Disposables, kids equipment, childrens chairs, trays, menu holders, table numbers, place mats, sauce bottles salt and pepper shakers, menu boards, black boards, ticket rails, check pads, table displays, ramekins, chafing sets, chafing gel fuel, polywick baskets, ceramic vases, table number sets, buffet ware, food service presentation, ramekins, salt and pepper shakers, table organizers and racks, cruets & shakers, condiment shakers, squeeze bottles, kids wooden high chairs, childrens tableware, changing stations, metal tray stands, signage, table displays, juice dispensers, wire products, trolleys, menus, place mats, cafetieres, serving dishes, sauce/relish dispensers, cake display, table linen, menu wine lists, ironware , crockery, plates, cups, mugs, bowls, pasta dishes, soup bowls, plastic disposables, disposable cutlery, disposable tumblers, reusable glasses, plastic forks, plastic knives, plastic spoons, champagne glasses, champagne flutes, wine glasses, wine glassware, ash trays, glass cookware, specialty glasses, buffet & trays, kitchenware, neon signs, napkins, commercial washers and dryers, place mats, glass carriers, restaurant and bar menu covers and much more.
Choose from our wide range of tableware from the world's leading tableware manufacturers including: Bonzer, Churchill, Pyrex, Peugot, TSI, Olympia, Steelite, Robot Coupe, Jackstack and Sterno u group, Glenware, and many more