We Accept...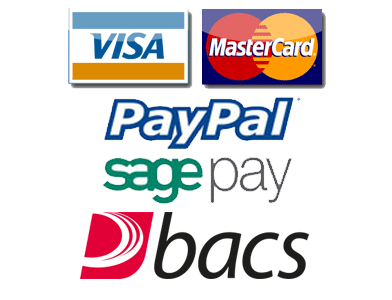 Insect-O-Cutor Fly Killers
Why Choose Insect-o-cutor from ABC Direct? Because we have Fantastic Deals on our Flykillers. "Probably" the Cheapest Prices Around! All insectocutor fly killers carry Five Years Warranty on all Units.
INSECT-O-CUTOR has been the technological leader in the development of electric fly killers since introducing the original UV light units to the UK in 1962. The new range is a breakthrough in flying insect control with improved styling, extra power, and the new Synergetic green/UV lamps makes these the most effective INSECT-O-CUTORs ever made.
Originality of design, quality and manufacture and outstanding performance are just three of the reasons why more than a million insectocutor fly and insect control units have now been installed in 40 countries world-wide.
Insect-o-cutor provides all round protection from food contamination.
Our range of flykillers from insect-o-cutor includes:
Electric fly killers: the most popular type of fly killers - instant and effective method of insect control.
Glueboard fly killers:traditional fly control, but still a very effective method of trapping flies and flying insects, combined with new lamp technology and hygienic storage function.
Our range of Inectocutor fly and insect control equipment is vast and covers all sizes to suit any catering environment. Click here to buy insectocutor online.