We Accept...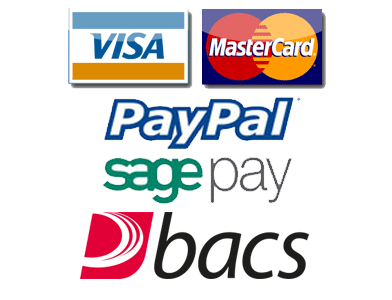 Catering Equipment & Spares
For commercial catering equipment ABC direct is truly a one stop shop. From equipment and spare parts, You will find our current range of catering equipment - from a wide range of manufactures - is second to none. We have a stunning range of light and heavy duty catering equipment spares at the lowest prices around to buy online, from Insectocutor fly killers to commercial ovens, whatever your requirements and budget you will find all the catering equipment for your commercial kitchen in pubs, clubs, restaurants, hotel kitchens or food outlets, right here.

Pest control is essential in commercial kitchens, food retailing and preparation areas. We have a superb quality range of fly killers from the genuine Insectocutors - insect killers, electric fly killers and fly zappers. More on Insectocutor here.
ABC direct offer commercial catering equipment suitable for everyone - from chefs to domestic users with an eye for excellence. Choose from our wide range of kitchen equipment, including commercial kitchen ventilation and air purifiers, dishwashers and cookware.

Hot items for food preparation include; spare parts for boiling rings , cash registers, chargrills, chip scuttles, convection ovens, six burners gas and electric ovens, water boilers, slicers, hot dog machines, Victoria potato oven, king Edward oven, heated gantry, soup warmer, ice cream makers, pizza bags, coffee machines, salamander grills, food safe shelving, racking, food processors, insectocutors, fly killers, toasters, water steamers, dishwashers spares, glasswashers spare parts, microwaves, contact grills, gas range cookers, gas grills, panini grills, potato bakers, soup kettles, potato ovens, oven ranges, plate warmer, pizza warmers, deep fat fryers, fish fryers, water boilers, electric kebab knives, electric fryers, gas fryers, deep fat fryers, boiling tops, temperature probes, bains marie, blenders, grill and boiling tops, hot plates gas and charcoal griddles, potato ovens, microwave ovens, pie warmers, catering urns, heated display units, hot cupboards, kettles, steam ovens, rice cookers, pizza ovens, kebab machines, and cappuccino machines, coffee machines.

Every type of catering equipment and kitchenware can be catered for, food processors, hotelware, catering cookers, professional furi chefs knives and knife sharpeners, meat slicers, chopping boards - coloured and wooden, bins, scales, pans, temperature indicators, thermometers and salamanders.

Stainless steel catering equipment is a speciality, including stainless steel fabrication, kitchen extract canopies, ducting, custom made stainless tables, wall benches, stainless steel shelves, centre tables, sinks, Stainless refrigeration equipment and display counters.

We even have the little things like stock rotation labels, and much more.
We source our catering and fast food equipment spares and parts from leading suppliers including Hobart, Newscan, Newscan Catering, King Edward, Victoria, Rollergrills, Instanta water boilers, Prodis, Kromo, Studio54, Inomak, Blizzard, Infrico, DC Catering, Project, Breakine, Insectocutor, Acme, Pentland, Valera, Caravell, Scanfrost, Caravell Trade, Cona, Foster, Chefking, Kitcheneers, IMC Refrigeration, Style Café, Waring, Ital, Buffalo, Apuro, spare parts, Hobart Ecomax, Hobart Catering Equipment, Parry, Lincat, Blue Seal, Sanyo, Panasonic, Samsung, Roller Grill, Amana, Rowelette, Kitchen Aid, Fermod, Craven, Vulcan, Leventi, Exocutor, Falcon, Blodgett, Frialator, Magikitchen, Hatco, Montague, Robotcoupe, Victor Catering, Archway, Kitcheneers, Furi, Exocutor, Eurozap, Insectaflash, Fly-lite, Merry chef, Whirlpool, Gastronorm units, Imperial, Valentine, Rational, Rowlett, Dualit, IMC, Metcalfe, ETI, Instanta-Seal, Caterlux, Victor, Williams, Foster, Gram, Jackstack, Merrychef, Rollergrill, Metcalfe and many more...
Click here to buy catering equipment online.