We Accept...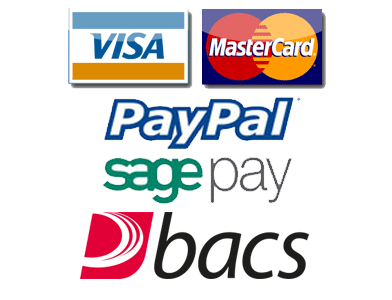 Refrigeration
ABC direct offer a large range of stocked commercial refrigeration spares and parts to suit a large variety of food storage and food display requirements. Our commercial fridges, freezers and beer bottle coolers are available in many different finishes including high quality stainless steel enabling you to meet the highest hygiene standards. Whatever your refrigeration and cooling requirements we can meet them all.
We have in stock at our Blackburn and Buckingham warehouses a very large range of quality commercial refrigerated cabinets of the highest quality and top brands rarely found together in the one shop at affordable prices: for beer cooling we have mini-bars, can coolers, beer fridges, bottle coolers, and beer chillers. Our brewery equipment includes keg fridges, keg and cask coolers and draft beer coolers. Our stocked commercial refrigeration range includes top brands such as Caravell, Scanfrost, Inomak, Infrico, whirlpool, Infrico and Blizzard refrigerators and freezers and includes upright and under counter fridges and freezers, chillers, and ice makers for the licensed and catering trade.

All kinds of spares, parts, gaskets etc for cold and chilled storage needs are catered for at ABCDirect2u - commercial chest freezers, blast freezers, cold rooms, medical freezers and fridges, ice cream displays, portable fridges, commercial freezers, cake displays, island units, multideck displays, low temp chest freezers, fish cabinets and fish displays, prep counters, pizza counters, fast food prep counters, bakery storage cabinets, soft scoop ice cream units, Free Beer with bar fridges, salad displays, budget coolers, chilled food storage, cold display, serve over display counters, fridges for fish, patisserie and other cold food merchandise, reach-in cold stores, solid door chillers and meat cabinets.

We also stock the best ugolini slush machines around and even supply our own brand of slush, Just contact us for details.

We supply a vast range of commercial refrigerated display; ice cream freezers, serve over shop counters, multi deck displays, wine chillers and wine cellars, vodka chillers, blast chillers, saladette, pizza preparation, topping shelves, display freezers with glass doors and sliding lid freezers.

We have a range of stainless steel catering equipment: fridges, bottle cabinets, freezers, serving counters and tables. We also specialize in all types of custom and ready made stainless steel fabrication for the commercial or domestic catering environment.

You will find a range of water coolers & dispensers, ice makers, ice machines, ice flakers, ice cream conservators and glass frosters, as well as hospital medical refrigeration including insulin fridges.
The following is just a taste of the refrigeration spare parts from manufacturers we stock:
Whirlpool, Caravell Refrigeration, Scanfrost, Inomak Refrigeration, Foster, ARC, Gram, Infrico, Gamko refrigeration, Mondial Elite, Inomak Stainless Steel Fabrication, Prodis, IMC, Coolzone, True, Codifesa, Whitlendge, MK refrigeration, Instanta, Insectocutor, Blizzard, Frost Tech, Coolpoint, Manitowoc, Coreco, Tecfrigo, Vestfrost, Williams, IAR Refrigeration, Elstar, Hobart, Hobart Ecomax, Hobart Catering Equipment, ITV Refrigeration, AFI Refrigeration, Porkka, Valera, Interlevin, Sanyo, Autonumis, Norcool, Cardinal, Levin, Elcold, Tefcold, Iarp, Framec, Staycold, Frilixa, Mercatus, Lec, Caravell, MPS, Osborne, Thermofrost, Leventi, Electrolux, Foster, Lincat and many more quality manufactures.
Click here to buy commercial refrigeration equipment online.