We Accept...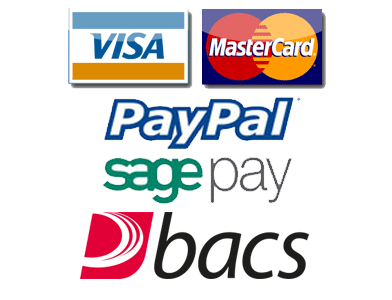 Frost Tech Refrigeration Spare Parts
Frost-Tech Refrigeration Spares and Accessories
Frost-Tech Refrigeration Spares and Accessories Next Day Delivery

We have large stocks of Fan Motors, Floats, Evap Tray, Condensate Heater, Stainless Steel Ball Float, Door Gaskets, Electronic Controllers, Heaters, Compressors, Door Handles, Doors, Glass, Display Glass, Grills, Shelves, Bumper Strips, Controls, Lighting and Bulbs, Temperature Probes, Coils and Evaporator, Shelf Clips and Brackets in our lancashire warehouse ready for next day delivery

Frost Tech Spare Parts for:
pattisserie cabinets - chilled storage - serve over chillers - commercial upright refrigeration - commercial refrigeration equipment - display fridges - freezers - fridges - frozen storage - ice makers - fridges - multideck cabinets - patisserie - patisserie display - refrigeration - refrigeration equipment - refrigerators - solid door freezer - stainless steel - stainless steel refrigeration - steel - storage - storage cabinets - upright display -

Large stocks are held for a wide range of refrigerated display cases and catering cabinets.
FrostTech Refrigeration Spares and Accessories next Day Delivery

Call 01254 888108 for spares prices and details!
ABC Direct Spares Site for Refrigeration Spares and Accessories next Day Delivery
ABC Direct Spares Site for Refrigeration Spare Parts next Day Delivery
Spare parts for commercial catering equipment for coffee making, cooking, dishwashing and refrigeration, catering spare parts, commercial spare parts, catering spares, cooking ranges, dishwasing, diswahsing spares,
ABC direct is a specialist commercial catering company we can sourcing a vast range of commercial catering equipment, refrigeration equipment parts, catering spares, catering parts and catering accessories from hundreds of suppliers. We can source obscure and obselete catering spares, refrigeration spare and catering parts as well as mainstream current catering and refrigeration spares and parts.
ABC Direct Supply Refrigeration & Catering Equipment Spare Parts
Call us with all your catering spares and parts needs:01254 888108
Large stocks are held for a wide range of refrigerated display cases and catering cabinets.
Call us on 01254 888108 for all your Refrigeration Equipment Spare Parts. Fan Motors, Fan Blades, Door Gaskets, Electronic Controllers, Heaters, Compressors, Door Handles, Doors, Glass, Shelves, Bumper Strips, Controls, Lighting and Bulbs, Temperature Probes, Coils and Evaporator, Shelf Clips and Brackets
We can also supply spare parts for other manufacturers and brands
Caravell Spares, Scanfrost, AHT, Blizzard, Infrico, Inomak, Mondial Elite, Whirlpool, Vestfrost, Parry, Pentland Spares, Kromo, Breakline, Frost-Tech, Sharp, Simag, Swan, Williams, Lincat, Tri-Star, Swan, Prodis, Gamko, Scotsman, Bremma, Foster Refrigerator, Hussmann, Koxka, Craig Nicol, Williams Refrigeration, Norpe, Honeywell case controllers, Elm case controllers, Linde, Carter, George Barker, RDM case controllers, Carrier, Alan Nuttall, Husky SPG, Manor Concepts, Hoshizaki, Scotsman, Blighline, Bond, Viscount/Sadia/Delfield/Enodis, Autonumis, Framec, Manitowoc, Costan, Bonnet, Gamko Refrigeration, Esta, Afinox, Arneg, Osborne, Oscartielli, Caravell , Iarp, Mafirol, Helkama, IMI Cornelius, Gram Refrigeration and much more.
Call us on 01254 888108 for all your Refrigeration Equipment Spare Parts.
ABC Direct Spares Site for Refrigeration Spare Parts next Day Delivery
ABC Direct Spares Site for Refrigeration Spare Parts next Day Delivery